ABS Capital combines entrepreneurial energy with three decades of experience scaling software and tech-enabled B2B businesses. Our multi-generational leadership team continues to innovate and evolve as we provide capital, expertise, and hands-on guidance to our portfolio companies.
The Full Potential of Bold Ideas
Entrepreneurs are the engines of growth across the economy, and we respect the creativity and passion that goes into building a successful business. For over three decades, our focus has been to fuel the growth of exciting businesses by bringing capital and capabilities to each opportunity. ABS Capital engages with business leaders to build out robust financial, compliance, and information science infrastructures designed to accelerate their growth trajectory and expand market opportunities.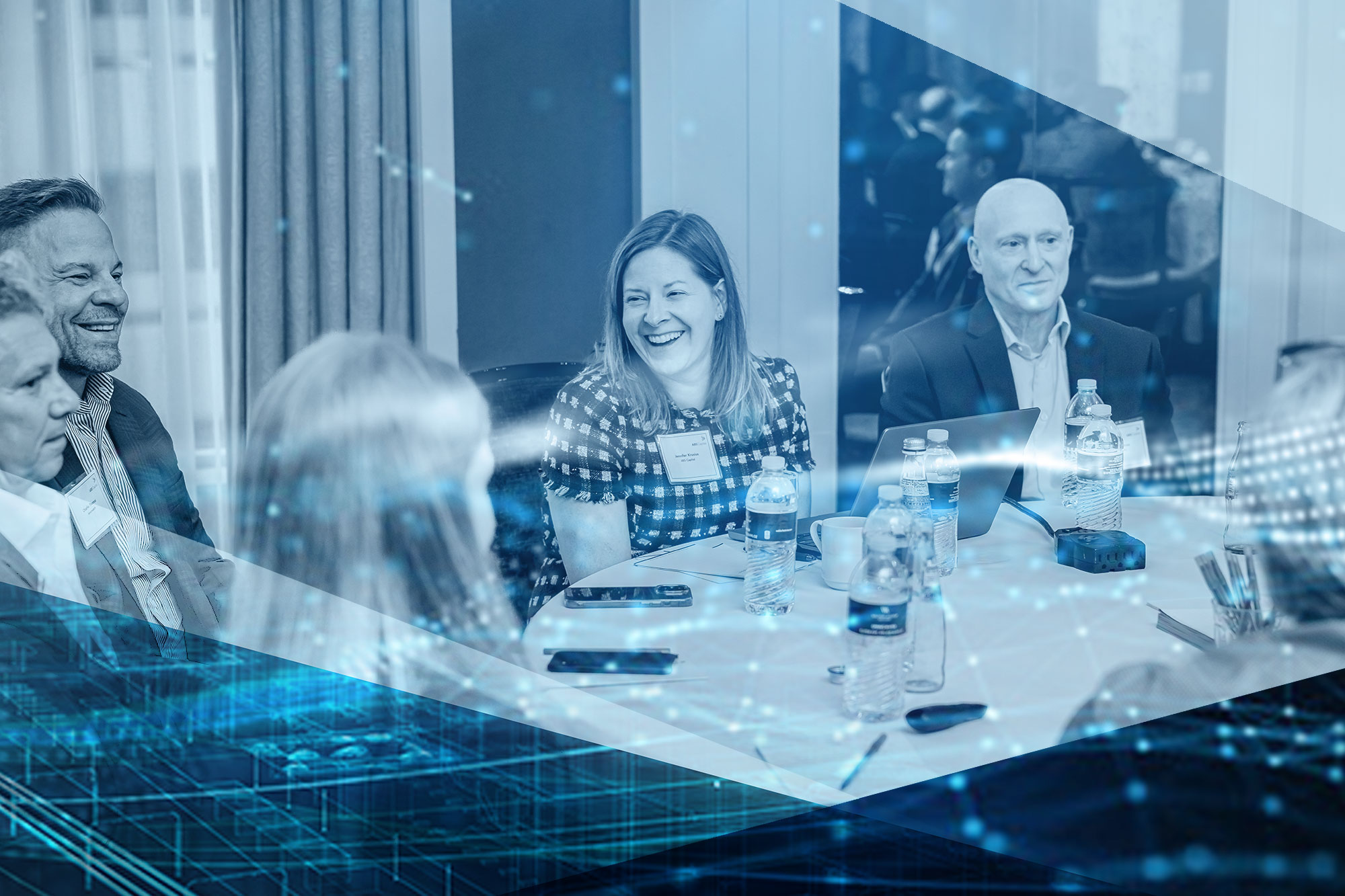 Moving Forward in Partnership
ABS Capital is the preferred partner for leadership teams looking for actively engaged investors whose focus centers on mutual success and value creation. Our expertise spans operational best practices, data-driven business strategies, market acceleration, and extensive information science capabilities. Our dedicated Research, Data, and Analytics team is distinctive among private capital firms investing in emerging growth businesses.
As a testament to the level of engagement CEOs can expect from our team, we ensure each relationship is managed by an ABS partner with specialist capabilities to address the opportunities and challenges most critical to a successful outcome. Our team works collaboratively to support each of our partner companies and drive strategic growth initiatives.
CEOs choose to partner with ABS Capital for the flexibility and creativity our professionals bring to their organizations, and for the respect we share in guiding their vision to the next level. With each investment, we grow our network of opportunity—for sourcing, modernizing, and successfully exiting investments—and history of successful business acceleration.
Within ABS, we believe in the power of diverse perspectives and open dialogue in creatively addressing opportunities and facing challenges. Our professionals work as investors and operators, delivering vital business and technology strategies to our companies, while rigorously applying best practices in investment management, operations, and risk mitigation.
We are a magnet for talent in the Mid-Atlantic region and strive to promote from within, while making strategic outside hires to augment and diversify our skillset. This longstanding institutional knowledge directly benefits our portfolio companies and investors.
A History of Innovative Thinking + Action
ABS Capital combines three decades of experience scaling software and tech-enabled B2B businesses with youthful energy and curiosity. We can always learn more, think smarter, and do better.
From its founding in 1990 by partners Don Hebb (former CEO of Alex. Brown) and Tim Weglicki, with $20 million in committed capital from Alex. Brown, the firm has gained a reputation as a tightly knit, well-run, and highly focused growth equity investment and value creation enterprise. ABS Capital's 'roll-up-your-sleeves' culture and focus on active business building is a testament to Alex. Brown's Baltimore roots and blue-collar work ethic. An enduring focus on optimizing the growth of high potential businesses, and leveraging technology to do so, is central to the firm and continues to drive its investment philosophy and value creation frameworks.
ABS Capital's success across eight funds and approximately 130 investments is the direct result of its strong culture of partnership, commitment to open dialogue, and innovative thinking. For three decades, each generation of leadership has followed the core philosophy and discipline of its founding team, evolving, innovating, and broadening the collective skillset to capitalize on emerging trends.
As thematically driven investors, ABS remains committed to investing where its expertise lies while continually learning, growing, and sharing knowledge across its ecosystem of portfolio companies. While our approach to each investment is highly customized, it centers on a tried-and-true set of frameworks and a team with deep industry expertise, financial acumen, and complementary skills.
ABS Capital in the Community
ABS Capital is committed to giving back to the Washington DC, Baltimore, and San Francisco metro areas, where we have strong roots. While rich in opportunities, these areas also confront serious challenges. So, beyond personal giving and non-profit board memberships across our team, we collectively devote time and resources to helping these regions seize a brighter future. Recent ABS initiatives include:
Addressing food insecurity during the Covid-19 pandemic through contributions to the Maryland Food Bank, the World Central Kitchen, and the San Francisco-Marin Food Bank
Sponsoring the Smart City Works Challenge, an innovation competition focused on engaging diverse teams to develop smart city solutions to advance equitable and inclusive opportunities for all people to thrive in the DC region
Participating in the HBCUvc fellowship program, providing internship opportunities to Howard University Students
Mentoring children from Patterson Park Charter School through a Beyond School Walls program associated with Big Brothers Big Sisters
Partnering with BLocal, a commitment by Baltimore-area businesses to leverage our collective influence to help strengthen the city and create opportunities for Baltimoreans
Hiring summer interns through YouthWorks, Baltimore City's summer jobs program
Participating in winter coat and toy drives for Paul's Place, a provider of programs, services, and support to strengthen individuals and families—fostering hope, personal dignity, and growth in Southwest Baltimore
Participating in the collection of essential items for the Ulman Foundation's Ulman House, which provides free housing for young adult cancer patients and their caregivers